About
Making difference with honesty and integrity
Company Overview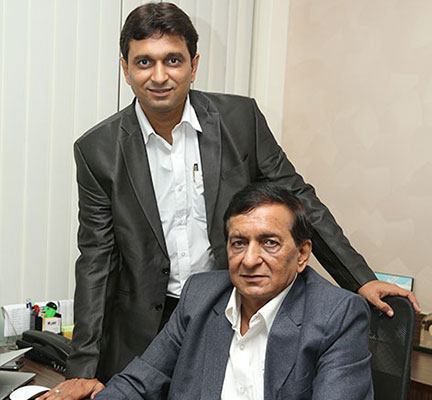 Since the inception, JAY EQUIPMENT & SYSTEM PVT LTD is engaged in to manufacturing of Material Handling Equipment. Providing an integrated solutions comprising design concept to commissioning is a key motto of the company.
We do not believe in just selling the products, we sell right products. Over the year it has been developed as a core DNA at JAY EQUIPMENT. Our customer-oriented approach helps our client to make informed decision. Needles to say; we are growing big because of our happy and repetitive clients.
With state-of-the-art manufacturing facility located at Vasai near Mumbai, all of our product design confirms to global standards and validated through high end 3-dimensional software. We are ISO 14001:2005, ISO 9001:2015 and 18001:2007 certified company and follows stringent quality norms and organized after sales support to excel to new heights in the segment.
Predefined processes, innovative solutions, use of high-end CNC machines and zest for value creation has made us trusted partner for in-plant material handling equipment, lift and elavators.
Genesis
"Every DREAM has a small beginning"
Founded by Mr. Arvind Karelia in 1984 from small unit of about 200 Sq. Mtrs. with an aim of manufacturing and supply precision press parts, structural & sheet metal parts for a multinational lift manufacturing company and a white goods manufacturing company in India.
In 1990 the organization entered into manufacturing and marketing of in-plant material handling equipment and storage systems. The wide range of products included Manually / A.C. / Semi Battery / Fully Battery Operated equipment with most advanced technology of the industry; the storage solution includes a wide range of internationally accepted modular design concepts.
'JAY EQUIPMENT is different because of its focused attention for every customer, be it standard or tailor made products.
Mission, vision & values
mission
"Go Global" is the mission statement of 'JAY'. Our prime motto is to serve the WORLD with our innovative and quality equipment in the material handling arena. Our material handling equipment supplied to the every nook of the country. We are still thriving to make our foot-print in the global front with our innovative motions. 'JAY' has coalesced its status as an across-the-board supplier of material handling and warehousing solutions.
values
'JAY' : A strong family company - yesterday, today, tomorrow.
As the owning family we have always represented the backbone of the entire Group, and thanks to our strong commitment, ensure reliable and forward-looking development opportunities
We want the values we have built on to shape the company. Based on these values, we have defined guiding principles for the management of the company.
The key statements are :
We think, plan and act with a long-term view
We search for market-oriented innovations, promote them and implement them
We want to "grow", but not at any cost
We limit risks, and only undertake them in an acceptable framework
We reinforce our financial strength thanks to internal financing
Our strengths :
We design and manufacture in-house
We have the latest manufacturing processes
Our range extends from initial consulting services and the planning of complex projects, to production and implementation through to ongoing system maintenance
We have wide-ranging, sector-specific expertise and across years of project-based experience
As an owner-operated family company, we can act with almost complete freedom and control in purchasing and financing aspects.
+91-9545234222
CONTACT WITH US. WE ARE THE STORAGE COMPANY.